A manifesto for publishers: Rip up your schedules
"How publishing likes to do things is no longer the point; how to reach the reader is." Trying to get at what's urgent becomes critical as the market deepens with digitally revved content. In her #FutureBook15 manifesto for us, Hannah MacDonald, the independent publisher and founder of September Publishing, talks about a focus on authors and their need for efficient speed to market. "Yet if we look at the average publisher's work processes and infrastructure...we find them mostly unchanged." And as The Bookseller's Philip Jones has noted in his piece on our manifesto series, it's MacDonald who tells us that the past decade "should at least have taught us all a little humility."—Porter Anderson
---
'Our authors are the power source'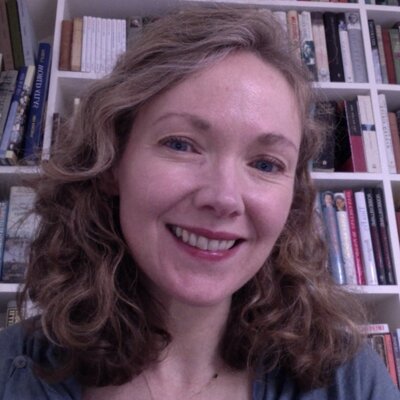 If the last 10 years have taught the industry nothing else, they should at least have taught us all a little humility.
For me, it's been lesson in where creative power lies.
Our authors are the power source.
New kingdoms have arisen, from massive distribution and global search powers. Yet authors are still creating whole worlds by themselves, and their worlds change lives and fortunes every day.
A few years ago I started a small independent publisher with one strategic instinct; I felt the way to thrive in publishing's future was to stay very, very close to my authors and do the best possible job of finding them readers.
Publishing is after all a journey; from creation to consumer, from first draft to satisfied reader.
This energy flow—from working author to active reader—is the purpose of the publishing ecosystem. And our opportunities within it have grown massively in the last 20 years.
Yet if we look at the average publisher's work processes and infrastructure—the advance payment schedules, contractual territorial schedules, retailer sell-in cycles, editorial, production and publication schedules, royalty pay-out calendar and, indeed, the contracts themselves—we find them mostly unchanged.
At best it has been tweaked.
We've adapted to some things fast since the digital revolution began and reacted defensively to others. But now is the moment for each stage, process and document to be examined—always asking the same question. Does this develop and support the author to produce their best possible draft and how does it actively finding them new, engaged readers?
'Ruthless prioritisation for that energy flow'
If we take a fresh look it's extraordinary how many accepted practices are unhelpful.
Does your acquisition structure drive editorial commissioners to see their purpose winning the book rather than publishing it profitably?
What happens if you get get rid of cover meetings?
Why are you still converting your ebooks?
Should we pay authors as infrequently as we do?
Why is so much more work done pre-publication than post-publication?
Should we necessarily work to traditional sell-in cycles?
How do we handle submissions and permissions requests?
These are, after all, avid readers. How are we selling to off-grid readers, i.e. those who like to buy other than through corporates?
What stops us monetising the sub-rights we insist on contracting? Is money left unmade? What if we marketed them to other industries?
In a healthy ecosystem there is little wastage—a natural economy.
There is adaptation—natural flexibility.
There is multiplicity—a natural diversity of behaviour.
Above all there is ruthless prioritisation for that energy flow. The conversion of energy from source to consumption.
Indies have the freedom to recreate the publishing model and some do. This is an era when the specificity of illustrated publishers like Laurence King and speed of digital publishers like Endeavour have been rewarded.
Our job no longer ends with a finished copy and a single publicist. We have allowed retailers to own too much of the reader relationships. We know this and yet there hasn't been enough fundamental change in the way we work. We need to own our internal modernisation—rather than have it foisted upon us.
So let's look at it differently.
How publishing likes to do things is no longer the point; how to reach the reader is.
---
This is another in our series of "Five-Minute Manifesto" for The Future of the Book Business. In his article Those magnificent manifestos, The Bookseller editor Philip Jones revisited his call for the FutureBook community to reflect on five years of the digital dynamic, "to challenge the customs we have begun to adopt." The response has been robust, and we thank all our manifesto writers. See their articles here.
As we add more in this series, our most recently published #FutureBook15 manifestos are:
Main image - iStockphoto: ZoomZoom