A manifesto for the digital writer
"It's about being the outsider at the window," writes Dan Holloway in his manifesto, "not looking in longingly but sticking up a middle finger tattooed with 'come and get a piece of this.'" Those familiar with the romance of resistance — any resistance — will recognize the familiar dynamics of defiance and disdain. It is, of course, fully possible for a "digital writer" to work within the context of the established industry. But Holloway, a familiar and friendly face in our author community, is a dependable and valued stalwart of the opposition. And wherever you sit, there's something in his message here on which we can all agree: "Your words...have consequences. Take responsibility for that." — Porter Anderson
---
Never take yes for an answer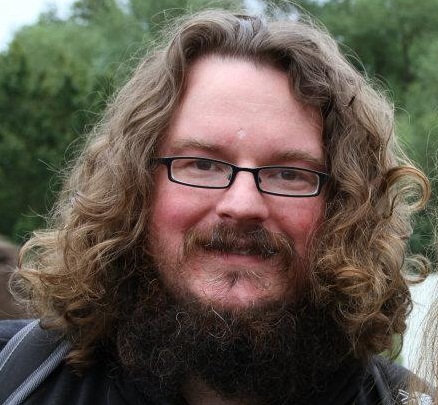 If you do anything well, you will be offered a hundred ways of pulling yourself towards the centre ground. The more of them you take, the further you'll get from the place that made people want you in the first place. Traditional publishing is about being just different enough, just new enough, just original enough – about sparking curiosity but not dismay, about writing outside the box but with the box firmly there behind you in your author pic just so the commissioning editors don't get seasick. Writing in a digital age gives you the freedom to make jaws drop, to make people scream "what the actual ****" when they hit Page One, it's about being the outsider at the window not looking in longingly but sticking up a middle finger tattooed with "come and get a piece of this."
There is no vacuum
Words never just dropped out of the sky and onto the page, but the radical interconnectedness of digital life means there is no longer any excuse for the writer to maintain otherwise. Our words come from our thoughts and our thoughts come from the myriad absurdly complex interrelations that make up every moment of every day. And they become part of the myriad absurdly complex interrelations that make up other people's lives. Your words come from a place, and they have consequences. Take responsibility for that.
To succeed as a digital writer, go offline
Be an iceberg. Show your art by hiding it. Nothing is more virtually alluring than the promise of something that can never be offered digitally. Do readings. Make things. Leave poems in offline dead drops, tell stories to strangers on trains, smear haiku with your tears on restaurant windows, do things so real, so unfakeable, so different and so brilliant that the digital world becomes a conversation about your work as much as it is a conversation of which your work is part.
Be part of a serious conversation about copyright
The music industry has had to do it, and so will we, so start the ball rolling and let everyone feel their pain but then move things on. The conversation about copyright has to move on from being about piracy to being about the limits of creativity and collaboration in an age where everything is open source. The last meme you shared on Facebook – did you do due diligence to check the image those clever words were pasted on was public domain? But no one's making money from that? Really? You know not a single cent of click-through ad revenue came from it? Nothing is ever truly original (see 2 above). Writers need to have the conversation about what part of the ripped-off-to-ex-nihilo spectrum is valid the way artists, photographers and musicians have had to. And we need to start it now.
---
We're interested in having your "Five-Minute Manifesto" for The Future of the Book Business. In his article, Those magnificent manifestos, The Bookseller editor Philip Jones renews his call for the FutureBook audience to reflect on five years of digital "to challenge the customs we have begun to adopt." The response is so robust that I've extended our deadline for submissions of manifestos to Monday (7th September). See below for details and a list of those published to date. Your statement, preferably no more than 500 words, should be sent to Porter.Anderson@theBookseller.com. Please send along a headshot and short bio, as well.
And mark your diary for The FutureBook Conference, 4th December, The Mermaid, London. More details are coming Tuesday 8th September.
#FutureBook15 manifestos:
Main image - iStockphoto: BestDesigns