'Magnificent manifestos' on the way to FutureBook 2015
'This chance for change'
At our FutureBook 2015 Conference on the 4th of December, we will hear from two writers of our manifestos on the future of the book business. Those two writers will be announced in coming days, and in the meantime, we will be contacting all contributors of published manifestos with a special offer for attending the conference.
As we prepare to make the announcement of which manifestos will be heard at the Mermaid in London on the 4th, it's well worth taking a little time to appreciate this unusual body of work.
My colleague Philip Jones at The Bookseller made the call for manifestos leading up to the conference on the 7th of July. By the first of September, he had dubbed them our "magnificent manifestos," noting "how the articles submitted reflect the changed and changing publishing scene, noting the frustrations as well as the successes."
And by the time we have run all of them—several still are in the queue—we will have seen more than 30. And what a group they form, richly eclectic, deeply felt, seriously intended. From "voices off"—people rarely heard at the center of our daily publishing debates—to players frequently at the center of the conversation, these pieces have an interesting character all their own.
Singly, they offer surprises, memorable phrases, sometimes unusual viewpoints, and the energy of pure purpose: each, after all, is written to argue a single point or concept.
Taken as a group, this chorus is quite Greek: there are times when these writings seem to gather the weight of prophecy in their breadth of experience.
For example, the Trajectory c.e.o. Jim Bryant, prominently speaking at many conferences this year, shows us an almost rhapsodic side when, at the end of his piece, he shares a dream that flies far past the moment's efforts in international digital distribution:
The ultimate future, which I believe we will glimpse in our lifetime, is a point of singularity where authors and readers connect directly. We will reach this point when an author, perhaps in cooperation with an editor or content curator, will release a single copy of their work that will be simultaneously translated into every language and made available to everyone on the planet who has defined their interests to include the unique content of the book.
And there's exasperation here at times, real frustration, real heat, as in the "print-under-glass" rejection of current ebooks by interactive narrative specialist Tom Abba:
The best we have are books under glass, enhancements with video and clicking and audio. Imprisoned and ridiculed and not what was promised. 

The book is not dead. Print is kicking and the novel is breathing. Writers are poor and you are squandering opportunities. This chance for change, for real disruption.
Repeat after me.

This.
Is.
Not.
Good.
Enough.
Abba's hardly alone. Proofreader and typesetter Catherine Dunn looks at the ebook and sees more potential than many others, too:
We're witnessing the birth of a new art form. At first, like all new technology, its most exciting manifestations will only be accessible to geeky enthusiasts and the super-rich, but eventually it will change the literary landscape as we know it. If we could see the future, it'd blow our minds.
That enthusiasm is a hallmark of so many of these pieces. Still on the subject of ebooks and their potential, critic Carol Strickland wants us to understand the role ebooks might play in the art-book world:
When text and image are interwoven, the electronic medium can also be a means of creative expression. It merges form and content to teach and entertain readers, turning them into engaged participants. The electronic format is a new carrier, tailored to our age of fast transmission of ideas and images. An enhanced ebook does things a printed page can't do. Readers scroll and swipe through timelines, zoom in on blow-ups, and touch and click for background info and analyses of technique.
Maybe not surprisingly, there have been a number of manifestos having to do with authors' issues. Surely the most articulate among us, our writers make natural manifesto-masters, and the first we published was from independent author Diana Kimpton, on the subject of author-publisher relations—one of the key topics we'll be discussing on 30th November at the pre-FutureBook Author Day event at Euston Square:
Accept that we are intelligent, self-employed business people. We do not need nurturing – we need information. As a self-publisher, I get daily sales figures. As a traditionally published author, I get royalty statements every 6 months that are already 3 months out of date. That really isn't good enough in this digital age.
Ontario's Carla Douglas—who is traveling to London to attend both Author Day and FutureBook 2015—speaks, by contrast, directly to writers, and quite adamantly to all writers:
The word 'author' is passive. Certainly becoming an author is an achievement, but an achievement that happened in the past. You authored a book, yes, but are you writing now? The word 'writer', on the other hand, is a doing word. It's more optimistic, active and energetic. So embrace the active noun: be a writer. Focus on the writing, publish however you like, but publish well.
Publisher and technologist Emma Barnes of Bibliocloud and Snowbooks, a regular contributor here at The FutureBook, uses her manifesto to amplify her all for better roles, compensation, training, and positioning for junior employees in publishing today:
Make us competent, make us proud, make us flourish. I want to work in a flourishing industry known for its competence, kindness, innovation and creativity. As time goes on, our current expectations of what junior roles should be is going to look and feel more and more Stone Age—with radical implications for our future viability.
Consultant Alison Jones, who will be with us at FutureBook 2015 as one of my fellow panel chairs, takes the time to step back and work out a definition of a publisher's purpose and then finds no conflict there with commercial goals:
The publisher clarifies the cause, works with the creator to make the best possible content, decides on the best carriers and the right commercial models to reach the right consumer. The creativity is not just in the creation of the content, it's in the organizing of the elements to create the most effective outcome – the commercial IS the creative.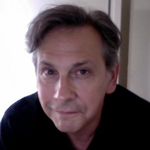 From San Francisco, we get Aerbook founder Ron Martinez's bid for the democratising "power of the distributed marketplace":
This centralising effect in technology-driven markets is now being upended by the power of mobile devices in billions of pockets, and vast social and interest networks. These changes have given rise to a more powerful market model: the distributed marketplace, and you're seeing it everywhere, from Etsy shops, to Shopify indie eCommerce, even to services like Uber and others. So yes, it's time for this same powerful. marketplace model to come to the book industry, for the benefit of everyone in our community, not just the lucky few.
Editorialist John Pettigrew appeals for caution in handling content and the people who know its power:
The biggest mistake I see publishers making is firing editors and hiring "digital people". The problem is, "digital" is easy but being a good editor is hard. You need to be the right sort of person to cut it. "Anally retentive", "control freak" and "pedant" might be insults to some people but they're part of the spec for editors. However, we editors certainly need to learn about new formats and tools that are emerging. You probably already know a lot about the digital world. Focus on this and be conscious of it.
One of the most prominent members of the independent community, Orna Ross—the founding director of the Alliance of Independent Authors, who will speak at Author Day on the 30th—makes her resonant manifesto in classic "I hereby declare" language:
I acknowledge that I am more nimble, and closer to the reader, than any other player in publishing. I understand this gives me more power than any other individual publishing stakeholder (though only if I claim it). I can afford to be magnanimous to others who may feel threatened by self-publishing. I can afford, more than anyone else, to rethink the "book", and what it means to "publish" and to be "a publisher".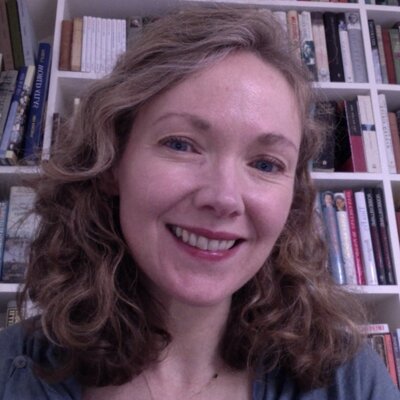 Publisher Hannah MacDonald, who will join me on our "Author Centric" panel at FutureBook 2015, writes of how, "If the last 10 years have taught us nothing else, they should at least have taught us all a little humility":
Our job no longer ends with a finished copy and a single publicist. We have allowed retailers to own too much of the reader relationships. We know this and yet there hasn't been enough fundamental change in the way we work. We need to own our internal modernisation—rather than have it foisted upon us. So let's look at it differently.How publishing likes to do things is no longer the point; how to reach the reader is.
And among the most thoughtful in terms of what "content" now means, and should mean, to us today, comes from Ixxus' Steve Odart, who writes that publishers "have suddenly had to become very smart about how we get and hold attention':
'Smart content' – content which knows what it is, where and how it has been used, and where and how else it could be used – is content loaded with potential, and unlocking this value is what will give publishers the flexibility, the adaptability and the agility to remain competitive in an ever-changing market.
'The digital landscape on which we're competing'
This is a strong, quick, crisply iterated round of perspectives that we're delighted to host here at The FutureBook—as manifesto writer Candide Kirk wrote, "we have to learn to iterate...to keep pace with the digital landscape on which we're competing."
We want to thank every writer of these pieces, both those that have run to date and those still to appear in the next couple of weeks. Remember that the quick way to access them all is here.
And watch later this week for news of two that will be heard on the floor of FutureBook 2015. It will be our pleasure to present them to our industry audience, and it's been an honour to find so many eloquent friends and associates among our readership. Thank you all.
---
We hope you're enjoying our series of more than 30 "Five-Minute Manifestos" for The Future of the Book Business. In his article Those magnificent manifestos, The Bookseller editor Philip Jones revisited his call for the FutureBook community to reflect on five years of the digital dynamic, "to challenge the customs we have begun to adopt." The response has been robust, and we thank all our manifesto writers. See their articles here.
Please plan to join us on 4th December at The Mermaid in London for the fifth-anniversary FutureBook Conference.
And bookings now are going very fast for our inaugural Author Day (#AuthorDay) in central London, 30th November, the kick-off to a week of #FutureBook15 events.
As we add more in this series, our most recently published #FutureBook15 manifestos are:
Main image - iStockphoto: Yurok