IfBookThen in Milan: Soaring past 'book' to 'then'
"It was easy to wonder where was the book in IfBookThen," as Lucio Braganolo writes at ApogeOnline.
And that was precisely the point, the purpose, and the pride of this "post-publishing" conference in springtime Milan.
Unique in an already-busy season of international conferences, BookRepublic's IfBookThen 2015 was devised by c.e.o. Marco Ferrario (pictured) to get right past what we know, and determinedly on to what we don't know.
Declaring his company to be a bookstore, he promptly called everything we understand about bookstores today into question:
Our vision starts from an observation that the Web is a non-linear construct. Not just a window as in a bookstore. We are rethinking the idea of a bookstore by plunging into the idea of network. Through the network, you have immediate access to the content...which opens up native ways of placing content in context.
Seated in the comfortable intimacy of Intesa SanPaolo's sala convegni at Piazza Belgioioso, Friday's conference (27th March) was cleverly sorted by Ferrario and his associate Annalisa Angelini into three divisions -- Experience, Stories, and Technology. As simple as that breakdown might sound, it would reveal more than we might have expected.
"We sell stories to the world of companies, businesses, organisations," Ferrario told the gathering. "But, as we keep hearing, thanks to the Internet, anyone can be a publisher."
And with that, he declared a transition in the thrust and stance of his conference's inquiry going forward:
IfBookThen is now reconceived as an open line, a network of speakers.
It was a bold invocation, to be sure. And we would spot both concerns and quickening potentials as nine of us took our turns speaking.
But, best of all, when our colleague Sebastian Posth from Berlin asked me at lunch, "But how do you wrap this all together?" it was easy to agree that the message was: You don't wrap it all together; you let it come apart, you watch it expand, and you learn from what happens.
Experience among the repositories
The opening sequence, "Experience," was vested in two major New York institutions, both designed as showcases, protectors and disseminators of culture, the New York Public Library (NYPL) and the Cooper Hewitt Smithsonian Design Museum.
A great champion of "the networked book" through his own annual conference, Books in Browsers in San Francisco, Peter Brantley (pictured) — in his capacity as digital director at NYPL — led off with a talk on "Machine age readers: The network shapes storytelling":
Talking of participatory, interactive story-building "at a time when the Internet is ubiquitous," Brantley said:
You see an attempt to understand [this ubiquity] through art, the trace of our lives on the network is becoming more profound and more intimate.
An example? JawBone's ability to track its users' reaction to a small nighttime earthquake in California by the patterns of sleep disruption registered by customers' wrist-bracelet devices. JawBone, like FitBit and other wearable tracking devices, of course, is part of the "quantified self" movement, the phrase, Brantley noting, having arrived in 2009 to foretell "a world of sensors around and on us."
The traditional CRM (customer relationship management) system is becoming a registry of interest and expertise" in the universe of library users, Brantley said. And one potential result of having such registries rising is that "in the future, content, products and services, will find you rather than you finding them." Who owns the sensors that can detect "moods, fatigue, hunger and even sexual interest?" Brantley asked. And if books, stories, eventually are designed to be altered by the reader to suit his or her preferences in real time, we have to ask ourselves, "Who has control of that scenario? Who is shaping that story, controlling that narrative?"
And who owns the data -- "Apple? Google? Amazon? Or us, the readers?"
In follow-up commentary with Ferrario, Brantley noted that the use of data is a concern for him and his colleagues at New York's flagship library: "We're very concerned to not make assumptions for the reader, not just about privacy but also because [the reader] may not want a fully tailored experience...We must be careful to ask about the data... particularly as we start using sensors."
And in an interesting parallel, Seb Chan (pictured), director of digital and emerging media at the Smithsonian's recently revitalised Cooper-Hewitt design museum in Manhattan, had a lot to say about the use of data that -- if the museum-goer gives his or her permission -- recalls that user, creates an identifier, so that in returns to the museum, regular visitors can access the creative work they did on-site and carry on with it.
Beginning with "a decision to make all available at the museum live also online on the Web." And then, in working with his five-person division to develop "permission to play" for visitors, the idea of a writing instrument, a pen, became the focus:
What if you gave each visitor a pen as [his or her] identity? This started us on a journey of turning museum visitors into storytellers. The museum's pen is an NFC reader [near field communication]...your ticket is an ID that recalls what you've created. One end of the pen lets you create models that are saved, then taken away.
And part of what is developed from the use of this interactivity by visitors is a growing new collection of their creativity: "190,000 objects collected in the last two weeks," Chan told us. There's a feature soon to be launched, he added, that will let visitors download their work, even delete it. And this, he described as a component of trust, echoing the kinds of qualms Brantley had posed. Ahead for his team:
new visitor-facing interfaces
interest and "dwell times" for visitors
time/space maps and pathways
more privacy and anonymity
That last echo -- how many times in just an hour had we heard it -- would mean something next: The concern for privacy might shift as the corporate and commercial came forward with "stories"
Stories that make money
It's neither the fault of the presenters who came next, nor of their material, that a certain letdown occurred. This wasn't the kind of letdown that means a conference is suddenly going pear-shaped, either. This was the kind of letdown that reminds you that the profit motive always works its way into most agile elements of new developments and that however commercial publishing might have been, the widening use of storytelling -- "anyone can be a publisher" -- means not only a democratic raft of stories but also a bid on every corner to monetise.
Here were:
Alessio Rossi from Lancôme with a clever use of a "real girl" to blog her favorite events and interests for the cosmetics line;
MAXUS' Nico Abruzzese -- who became one of the most avid questioners of other speakers -- to tell us that by 2050, 66 percent of the world will live in "megacities" of 10 million people or more; and
Facebook's "Creative Shop" head for Europe, the Middle East, and Africa, Rob Newlan who, in fact, will be speaking at the London Book Fair's Publishing for Digital Minds.
Perhaps the most talked about of the group was the Newlan talk, a long recitation of projects, mostly videos, mostly commercials. As the description of the Facebook Creative Shop does say, it's "a team of creative directors, strategists, entrepreneurs, and technologists dedicated to building creative ideas through a combination of art and science, which delight people, and deliver business results." And, as we learned, you want to focus on that very last phrase: "deliver business results."
Over gelati Friday evening, someone in the group quietly said: "That means commercials. He makes commercials."
And there we were. And there we are. And there we will be. If, as Ferrario wisely recommends, we look to what "the networked story" will at least sometimes mean, that will be, yes, commercials. And probably a lot of them.
I liked a tweet that went by during Newlan's presentation: "Right now we are discussing about not so relevant content with @robnewlan from #Facebook. #IBT15."
Nor does this have to be a condemnation. In answer to a question from the house, Chan had readily conceded that the Cooper-Hewitt would be looking for ways to monetise the use of "the pen" at the museum.
But as Rossi had said, "We often miss the 'R' in CRM -- relationship between a brand and human consumers."
Newlan followed a bit later, saying, "There doesn't have to be universal relevance in digital development." He argued for the "simplicity of serendipity" and the efficacy of the "share this" connection which, we were told, means three billion daily views of Facebook videos. "I think engagement is a hard metric," he said, "it's hard to use it as a judge." And then, revealing that most viewers of Facebook videos seem not to have the sound on, he came down on the right side -- "it's the humanity of these platforms that make it something amazing" -- if for marketplace purposes that seemed to leave the audience dubious.
Emotional tech
The most affecting use of technology was offered to us by, appropriately, the director of the Affective Computing Research Group at MIT. Rosalind Picard (pictured) was warmly welcomed and beautifully prepared. Her fascinating story of developing a wearable sensor that -- almost by accident -- turns out to be predictive of some seizures kept the room enthralled.
And then...led to a kind of commercial. You'll be able to buy it for $199, it turns out. The device, now enjoying crowd-funding success, sounds terrific.
I want one of these things, myself (they do more than help predict seizure), and you can learn about them here at the Empatica.com site. "We hope that with this we can predict some meltdowns," she told us. And more power to her. As it turns out, she said, "More people die of seizures in the United States each year than of house fires." Clearly the need is there, and technology that senses mood changes and emotional states might have its own stories to tell us.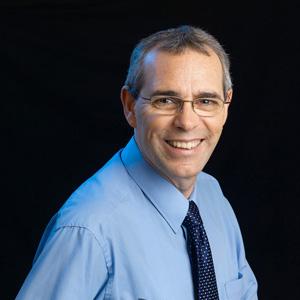 David Passig's commentary on efforts to explain IQ augmentation at Bar Ilan in Tel Aviv was less directed to a sales message than to something closer to where Ferrario had started us. The work is keyed on the apparent disagreement between the Flynn Effect's traditional rise in IQ testing results (17 percent on a generational average) and perceptions of a downturn in performance among young people these days. As he told us:
A decade from now...kids will think and computers will understand what they're thinking.
Boy, did that sound good to me.
Passig had kindly laid the groundwork for my own brief comments about how our publishing conferences — for the most part, not entirely — tend to function as pageants. The stage speaks, the audience listens.
What if, as Passig was hinting, we could interact with those audiences, "listen" with our machines to what the house was thinking? We might actually come through with what the word conference means -- to confer. Which we rarely do in these settings, except around lunch tables and during breaks.
Where is the conference that convenes as a conclave of thinkers and dashboards the responses of the house to what's being proposed and illuminated on the stage? Where is the dashboard that registers Picard's understanding of facial expressions and emotional states in an audience of conferees -- in an industry in transition like publishing?
The answer may have been in front of us throughout the day. BookRepublic's IfBookThen team had put together a printer that could churn out the hashtag's (#IBT15) commentary in printed form. Ribbons of paper captured the tweet stream and Michele Aquina carefully rolled and presented the recorded ether to speakers. (As Posth joked in a photo of this, "@Porter_Anderson, published at last.")
What's more, the conference had positioned four of us to live-tweet the event in "Tweet Seats" at the front of the room, facing the audience. We could see reactions and follow the crowd's responses. The room raised a loud, sustained volley of tweets all day. And I think that, as I keep seeing at other conferences, those attendees at these events want to be part of the conversation. They want to confer, not just listen. I was glad for the chance at IfBookThen to talk a bit about this strange one-way communication we seem to have in our conference culture these days. Perhaps it's founded on our understanding of the "author," the auteur, as the authority. Perfectly understandable -- and heaven knows this is an issue without a villain.
But what if it's time for that "network" that Ferrario greets so bravely to become two-way? What if we could see thrown up on a stage's screens the comments of the house, even more quickly than a printer might capture them on paper? Why not array a stage with the buzzing "Net mind" of the audience, the conferees -- why not confer?
Andrea Onetti had told us, "Technology enriches human perception of their environment and surroundings."
I say let's hear it, let's see it, let's have that enriched perception. And maybe then we'll find what I think bothers Ferrario, too, just a little, as it does me. Where does the literature go? When we "plunge into the idea of a network," we don't want to entirely lose track of the concept of prepared text, of expression in refined terms, of the most creative evocations of linguistic expression. And those, from what we know so far, may not be what we get on the receiving end of wearable-sensor data and art-tourists' drawings on light tables in New York.
Ferrario sent us out with much more to talk about than we had arrived with. And that's the currency of the very best conferences. By shaking us loose from the normal passion-play scriptures of publishing conferences, IfBookThen lived up to its name and didn't answer the question. Ferrario left us in a bit of a free fall. And that's where we need to be, he's right. I'm looking forward to next year's chance to see how Ferrario and BookRepublic build on this new chance: to confer.
---
Main image: IfBookThen 2015, Milan, photo Tweeted by @ApogeOnline
Bottom image from the Tweets desk tweeted by @udieci